Simplify your business with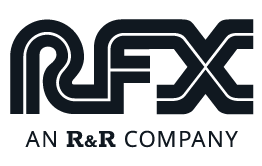 Our family of freight agents have the ability to grow their business with the help of our back-office support, experience, and fantastic network of approved carriers. Plus, no hidden fees!

Apply Now


Great back-office support

35-year-old MC #

Free DAT and/or ITS

24/7 carrier set up and comcheck support

Weekly pay on invoiced

Availability to REFE trucks

Very competitive commission structure

NO administrative or Tech fees

State-of-the-art technology

Biz dev team to help you grow

Less than 200 active shippers – bring your business over with ease
Agents must have 2 years of prior FTL brokerage experience and move a minimum of $5,000 of margin per week.
Multiple modes to include FTL, LTL, International and Intermodal.

Apply Now


The support from corporate has returned to what it once was several years ago. Everybody that I talk to is extremely friendly, efficient and competent. Your communication brings back the feeling of family that we had for so many years
–Andy in Denver

RFX's growth, ease of collaboration; transparency with customers and co-workers alike has created an excellent team environment.
–Brian in Indianapolis

Having worked for major 3PL for nearly 23 years, I can confirm that RFX has the most professional and supportive team – hands down.
–John in Jacksonville