Sizes, shapes, and weights may change. Our commitment to you doesn't.
Centrally headquartered in Houston, TX with a robust network of offices and terminals throughout the United States, Mexico and Canada, RFX has the logistic solutions and equipment to handle your over-dimensional / heavy haul needs wherever and whenever you need us. Founded on the principles of trust, reliability and honest communication, we have built a reputation of delivering on our promises efficiently, safely and affordably. It's a commitment you'll not only see, but feel, as well.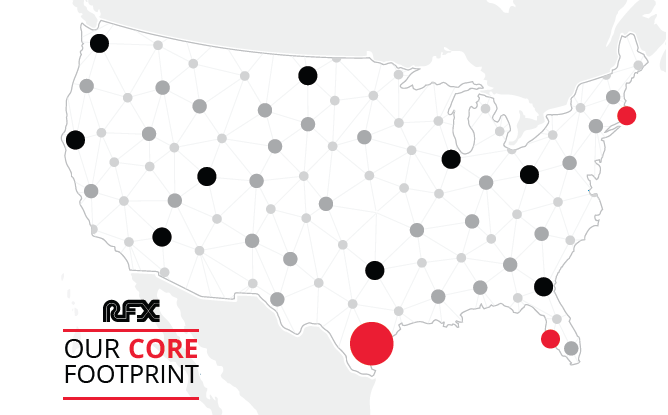 Can RFX get my over-dimensional shipment where it needs to go?

It comes down to one simple fact: we have the equipment in the right locations to get the job done efficiently, safely and reliably. Over-dimensional, over-length or over-weight, we stand ready to solve your logistical needs coast to coast and beyond.
---
Any size. Any weight. Anytime.
When it comes to over-dimensional hauls, there is no "usual" solution. That's why for every job, we collaborate with our team of expert operations professionals, safety personnel, drivers, logisticians, business development managers and technicians to create customized solutions designed to fulfill your specific needs. And we back it all up with the assets, technology and capabilities to flawlessly execute those plans.
---
OVER-DIMENSIONAL / HEAVY HAUL CAPABILITIES