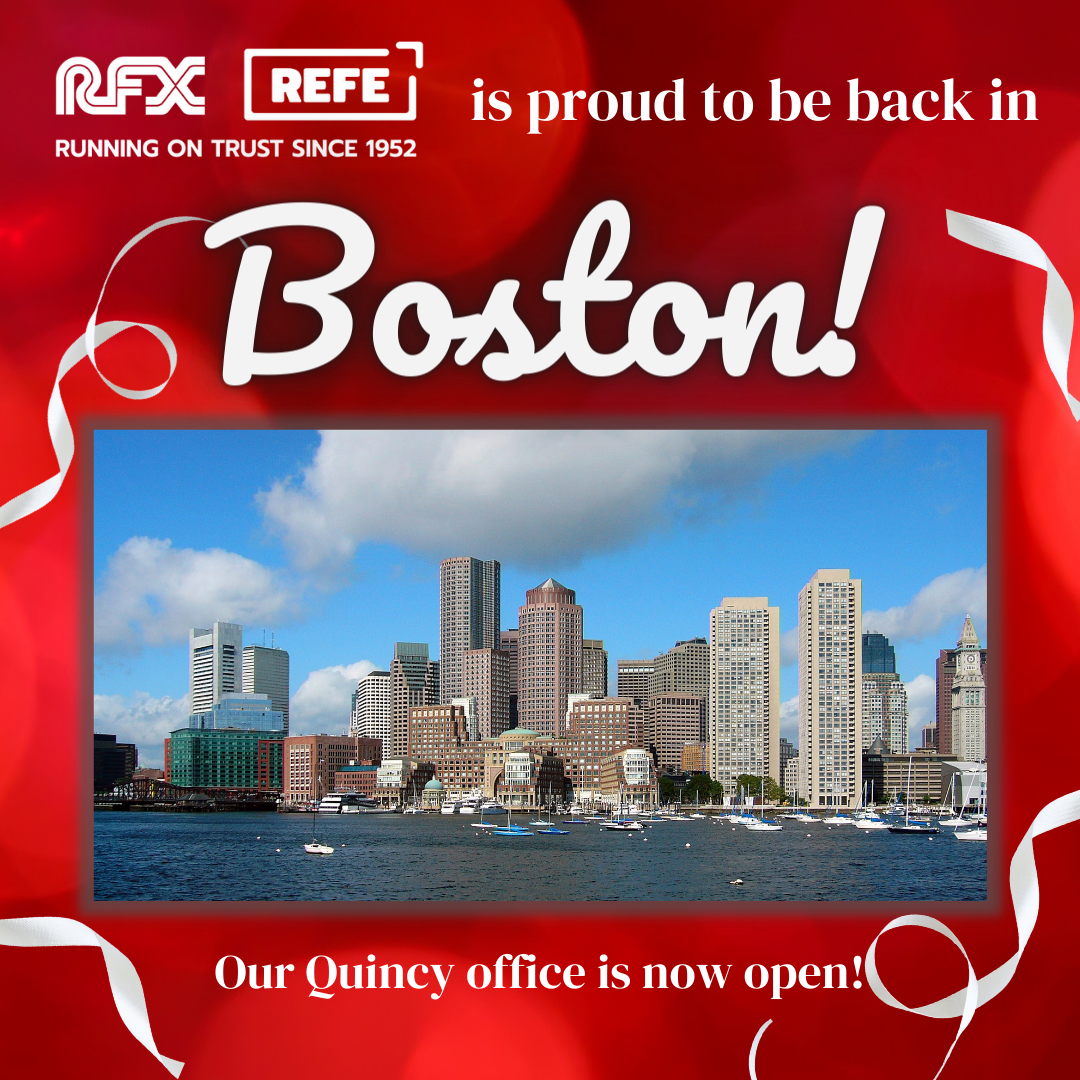 Boston, Massachusetts, January 11, 2023 — RFX | REFE are proud to announce the reopening of their Boston office to support their Houston-based headquarters. The company has evolved over the years into a premier logistics provider that offers asset-based solutions as well as third- party brokerage services through multiple modes and proven results. Whether it is flatbed, truckload, refrigerated, LTL, heavy-haul, or international logistics capabilities, RFX | REFE gets shipments delivered with integrity each and every day.
The new RFX | REFE office is located across the street from Quincy Center Red Line train station and inside President's Place, a premier location that includes storefronts, restaurants, and more.
RFX | REFE was founded in Boston in 1952. The organization is getting back to its roots and increasing economic growth in Boston with job creation. The office provides space for the hiring of 30 new employees within the next year, with an onboarding class starting in February.
"We are excited to open our Quincy office to better serve the Boston community that has been a cornerstone of our company," said Nate Lourie, President & CEO. "This office will help us continue to provide Boston with the gold standard of customer support RFX | REFE is known for in the transportation logistics industry."
For more information about RFX | REFE, visit ShipRFX.com.
For more information about working for RFX | REFE, visit shiprfx.bamboohr.com/careers.
CONTACT INFORMATION
RFX | REFE
Contact: Devin Larkin RFX | REFE Regional Director, Boston Office
Email: devin.larkin@shiprfx.com
Website: ShipRFX.com