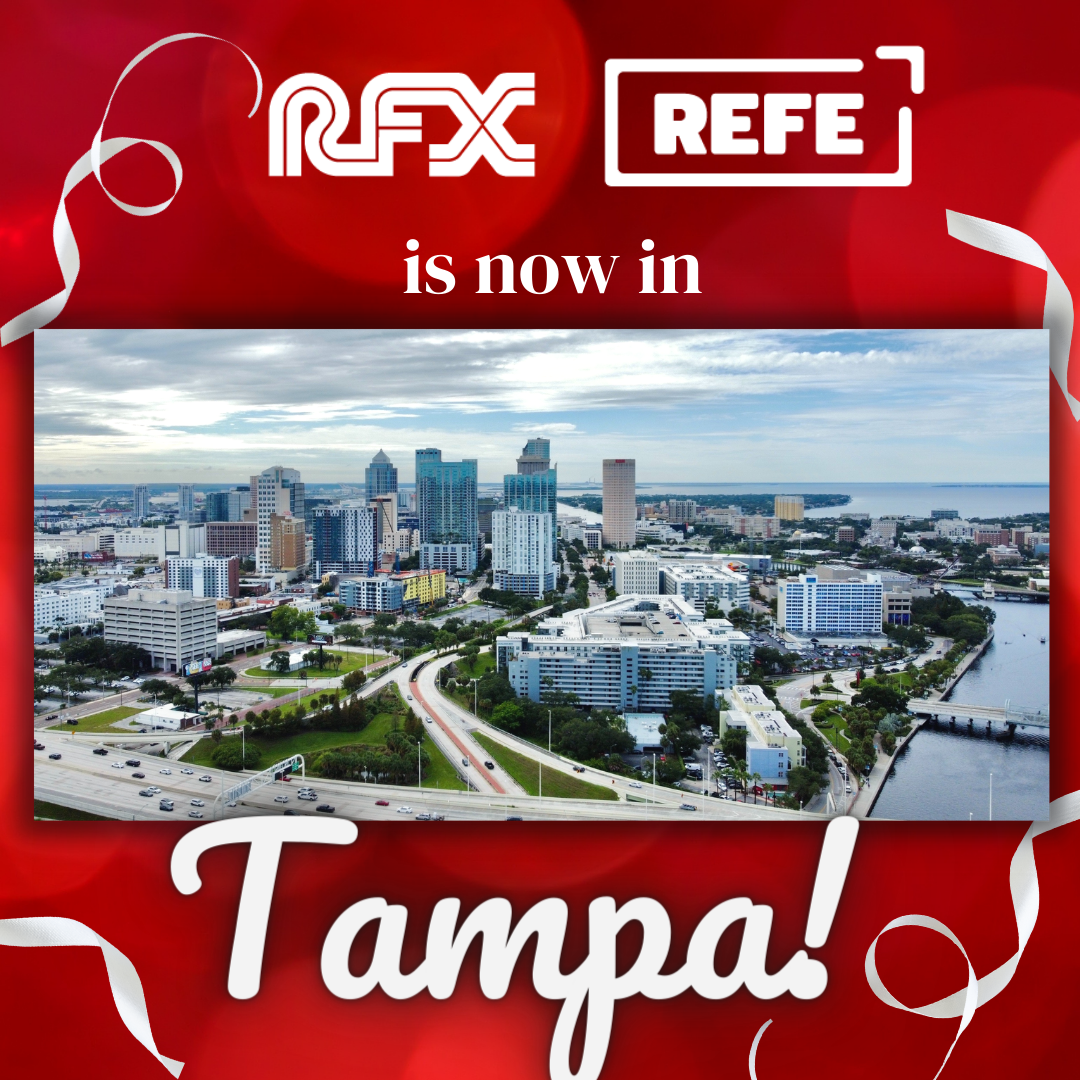 Tampa, Florida, February 6, 2023 — RFX | REFE are proud to announce the opening of their RFX Tampa office to support their Houston-based headquarters.
RFX offers a robust array of road freight services and logistics designed to get shipments to destinations quickly, safely, and affordably by top-class trucking contract carriers for proven results. Trucking and logistics services are available by refrigerated truck, dry van, flatbed, and other specialized equipment, in addition to brokerage services for complex intermodal transportation to accommodate flexible transit options.
The new RFX office is located at One Harbour Place on Harbour Island Boulevard in Tampa's Central Business District. This serves as a convenient all-in-one location for dining, after-work drinks, and retail. One Harbour Place offers easy access to Tampa Convention Center, Amalie Arena, and Sparkman Wharf. Nearby apartments are available for employees within short walking and biking distances of the workplace.
The office provides space for the hiring of new employees. RFX is hiring many new team members for both senior and entry-level positions in Tampa, including sales executive positions. Students are being recruited from four area colleges and beyond. RFX provides best-in-class training to new employees.
"As a Florida native, I couldn't be more excited to bring an established brand like RFX to my home state. Not only will we be able to support regional shippers with a local presence, but my primary goal is to create career opportunities for talented and driven individuals in the Tampa Bay area," said Ryan Nolan, President of RFX Tampa.
"Locally, RFX wants to be a cornerstone in the community of Tampa. We want to support driven individuals in Tampa Bay, create attainable goals for them, and help them build a fulfilling career," said Nolan. "More broadly, RFX's national objectives are to be recognized as a premiere shipping partner and a premiere place to start a career. We understand the only way to achieve these goals is to focus on hiring the best people and making their job satisfaction a priority."
For more information about RFX, visit ShipRFX.com.
For more information about working for RFX, visit https://shiprfx.bamboohr.com/jobs/.
CONTACT INFORMATION
RFX | REFE
Contact: Ryan Nolan
Phone: 813-291-0001
Email: ryan@shiprfx.com